Tula Toy Mount
Petite sex toy mount for wands, vibrators and dildos.
Low profile and ergonomic design allow for comfort while in straddling positions as well as providing lift for oral and anal positions.
Securely holds a vibe or dildo in the top pocket, while the side pocket holds a vibe or dildo for standing or sitting positions.
Soft velvish cover feels lush against bare skin and is both removable and machine-washable.
High-density foam supports the body and prevents sinking into a bed.
Moisture-resistant liner.
Please select a product option first
These Go Great With This
Tula Toy Mount
Description
Two Toys are Better than One. So satisfying and oh so stealthy, the Tula® Toy Mount turns your favorite sex toys into the ultimate sex machine. Designed for straddling and putting yourself in comfortable positions while masturbating, the Tula features a multi-slot design that securely holds onto dildos, vibes, and large cordless massage wands. The Tula can be used in a variety of ways, and with complete versatility at your fingertips, the top pocket provides flange support and lets you customize the depth, angle, and length of your sex toy. The side pocket encases a variety of sex toys for standing, kneeling, or sitting positions.
A perfect sex cushion for same-sex couples, the Tula is crafted from super dense foam which helps keep the body supported and lifted during foreplay or oral sex. Ergonomically designed to fit any body shape and size, the Tula has a lower height than our BonBon and offers more accessibility for those with limited flexibility. Compatible with most toys, you receive hands-free pressure and precision wherever you want it. All you need is your favorite toy and a little creativity.
Features:
Petite sex toy mount for wands, vibrators and dildos.
Low profile and ergonomic design allow for comfort while in straddling positions.
Securely holds a vibe or dildo in the top pocket.
Side pocket holds a vibe or dildo for standing or sitting positions.
Provides lift for oral and anal positions.
High-density foam supports the body and prevents sinking into a bed.
Soft velvish cover feels lush against bare skin.
Cover is removable and machine-washable.
Moisture-resistant liner.
Measurement in inches: 19"L, 10"W, 8"H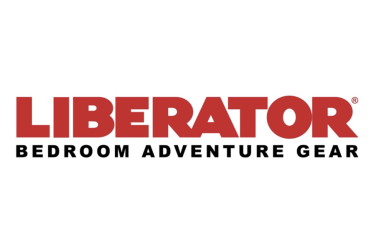 Brand: Liberator
Product Details
Material: Velvish
Color: Red or Purple or Black
Length: 19 inches